Gen Con – the Best Four Days of Not Even Coming Close to Seeing All the Friends You'd Have Liked to Have Seen – is over. At least for 2015.
For me, it was  whirlwind of meetings and signings and demos, with only one game actually played: Will Hindmarch's wonderful "Who The #@%! Is My D&D Character?!"
I'd feel pretty bad that I don't get time to play games at GenCon if I wasn't too busy feeling lucky as hell that I get to make a living making games.
Demo'ing DOUBLE FEATURE was a hoot. The second printing should be hitting stores soon, the first supplement (EVERYONE'S A CRITIC) is in production, and a slew of foreign translations appear to be in the works. A few demos of CASH 'n GUNS and its new supplement, MORE CASH 'n MORE GUNS, was also a blast. No pun intended. Possibly.
I had a crazy number* of new releases for Gen Con this year, including but not limited to:
Double Feature
Munchkin Oz
Smash Up Munchkin
Munchkin Gloom
Munchkin Hipster
More Cash 'n More Guns
Unspeakable Words Deluxe Edition (delayed, as it turns out)
Kobolds Ate My Baby: More Things to Kill and Eat (delayed)
Things I somehow did not manage to bring home from GenCon:
Things I somehow did manage to bring home from GenCon, against all odds:
Anyway, I'm exhausted, and have been so for most of the month of July. I've got comic strips and games to catch up on, so instead of a blow-by-blow breakdown of Gen Con 2015, here's some snapshots of my take on the Best Four Days in Gaming: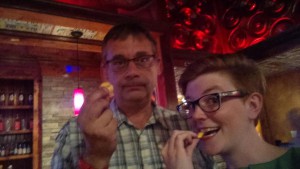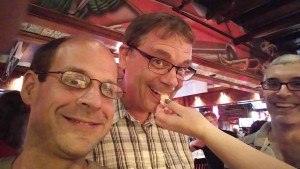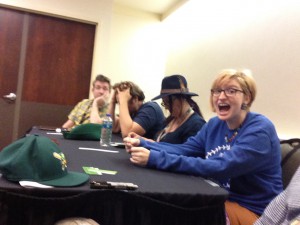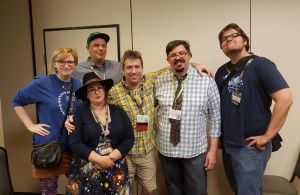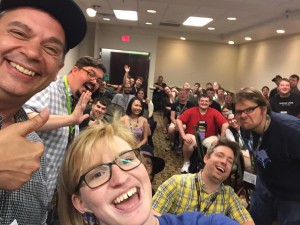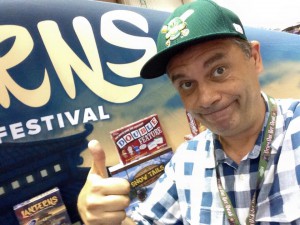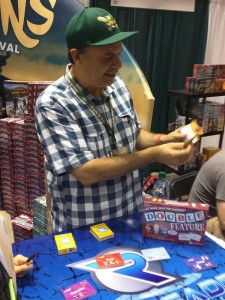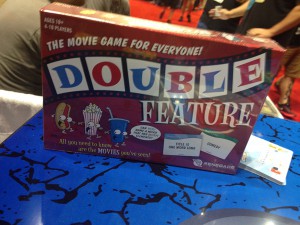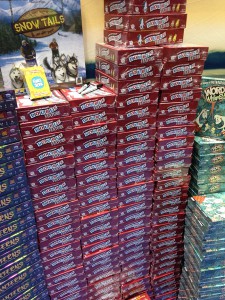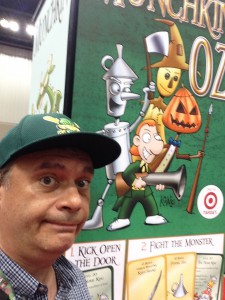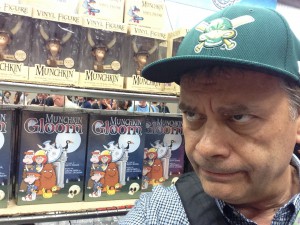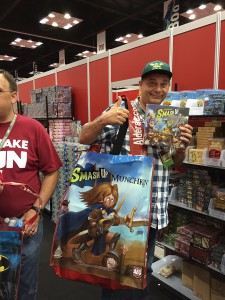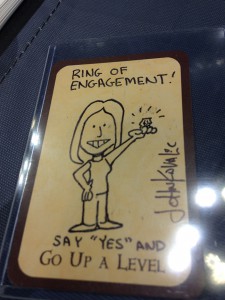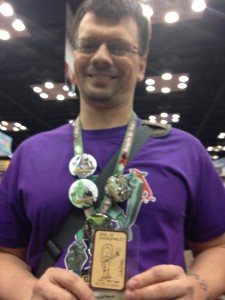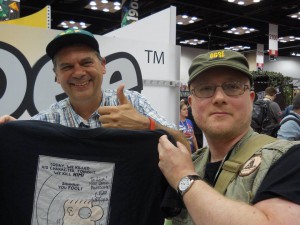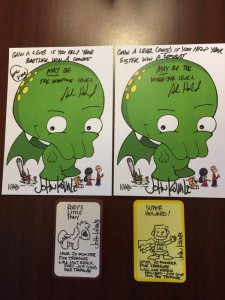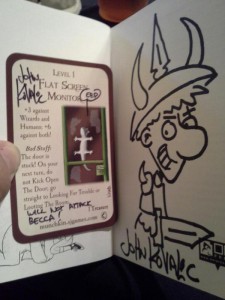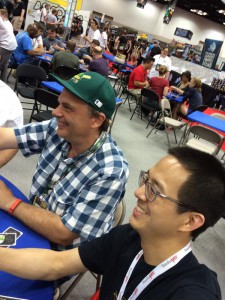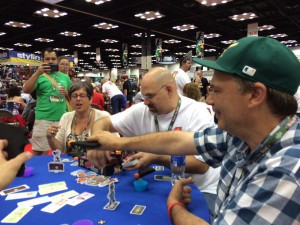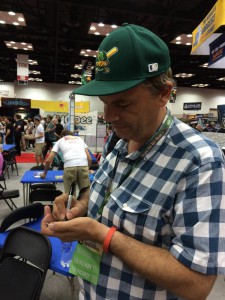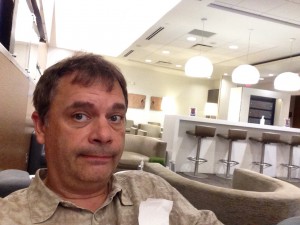 – John
* See my "Pulling back a bit on work" blog here.