Insane Charity Bike Ride UPDATE 5! Six Days to Go!
This is crazy, guys – we're up to $9,100 raised for my insane 60-mile one-day bike ride, with the good folks from Bike the Barns! And there are only six days to go!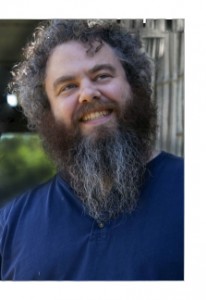 So, here's the thing: we obviously have a shot at hitting $10,000, and I say WE GO FOR IT! WOOOO!
Frankly, there's a whole lot of swag in it for you, if you donate to the ride. But what to add to it? What to add, to try and reach this new, final goal that I believed to be totally, tub-thumpingly crazy just a couple of weeks ago?
HOW ABOUT OUR VERY OWN LIMERICK FROM PAT ROTHFUSS? YES PAT MOTHERFRACKING ROTHFUSS!
That's right! If we hit $10,000 in total pledges, Pat will pen a limerick THAT ONLY PEOPLE WHO PLEDGE TO THE RIDE GET TO HEAR! And it will most likely involve a Duck. And a Bike. I may well illustrate this, too, so you have it as a pdf you can print pout and cherish!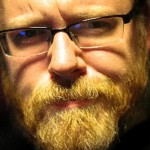 UPDATE: Best-selling authors and bestselling pals Chuck Flipping
Wending and C. Robert FREAKING Cargill will also provide limericks if we reach $10,00! And honestly, I'm sure they won't be the last. Who knows? We may get a flip-book out of it!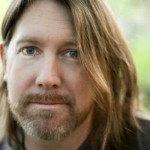 Tuesday is a travel day for me, so I won't be able to plug this much until Wednesday. But please help get the word out. And remember everything else folks who pledge have coming to them: the INSANE SADDLE-BAG OF HOLDING!
It's already bursting, and anybody who pledges to my Insane Charity Bike Ride will get pdfs of:
WILD LIFE, THE CARDINAL COLLECTION – Carson the Muskrat's first comic strip, from my college days.
A BRIEF HISTORY OF GAMING – Dork Tower #34
DR. BLINK #1 by me, Chris Jones and Melissa Kaercher
The Dork Tower LORD OF THE RINGS SPECIAL
DORK COVENANT, the first Dork Tower trade paperback, 160 pages of dorky fun!
EMBRACE THE SQUEE – the very, very geeky coloring book I created for this ride, last year.
SNAPDRAGONS #1 by John Kovalic and Liz Rathke (added August 29)
Also, if you pledge $15 or more (PLEASE pledge more), I will mail you a VERY limited-edition authorized Munchkin Postcard of ONE GOOD DEED, which I'll sign, letting you start one game at Level 3!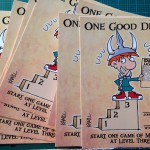 And if you pledge $200 or more, you get a piece of original Munchkin card art, from either Munchkin Legends or Legends 2 or 3. I don't sell Munchkin art, so this is pretty much your only way to get an original card drawing!
Lastly, I'll randomly choose five folks who *haven't* pledged $200 of more, so that everyone has a chance to get some Munchkin card art!
Also I'll be doing the ride with a Duck of Doom on my head and plush tentacles SO THERE'S THAT!
There may be more. I'm talking with folks.
But with six days to go, I think we can make it to $10,000, and make a local charity that needs the money very, very happy!
BUT RIGHT NOW I AM SO VERY NERVOUS!
Every pledge is critical! Getting the word out is critical! There's not much time left!
Please pledge please pledge please pledge please pledge!
Who's with me?
— John
PS: The CSA Fair Share Coalition, who runs Bike the Barns, is a local charity, linking Community Supported Agricultural farms with local low-income households – in essence supporting both farmers producing great, healthy food, AND families that need this food.