Muskrat Ramblings
The Matt Puppets
posted by John

So, I popped up to Convergence a couple of weeks ago, in part to take part in the annual madness that is IRON ARTIST, and in part to meet up with various members of Team Blink, as we get ever nearer to publishing more Dr. Blink comics.
Imagine my delight as I was confronted by my pal, the puppeteer, Gordon Smuder. Not just because Gordon's a great guy, but because he had the first prototype for the Dork Tower Puppet Theater Matt puppet with him!
(Check out some of Gordon's other puppetry works by clicking on through to Transylvania Television).
What's that? You haven't heard of Dork Tower Puppet Theater? Well, let's leave that for another post. In the meantime, I'm astounded at how cool the Matt puppet is turning out. Eyeless though he currently is, and in a "vaguely wife-beather-ish" attire though he may be…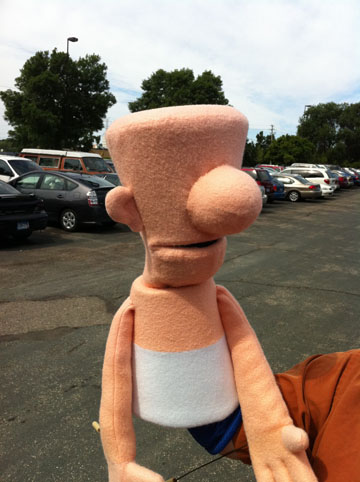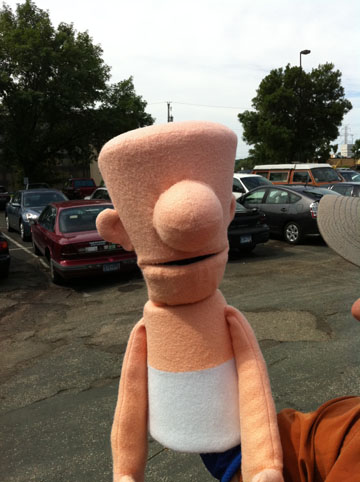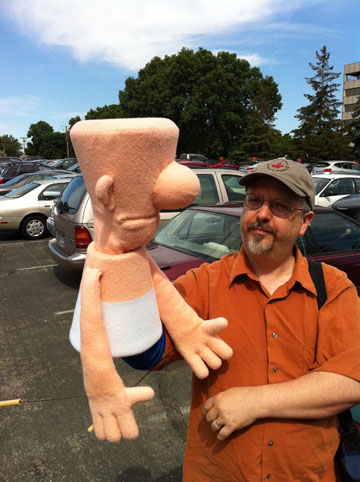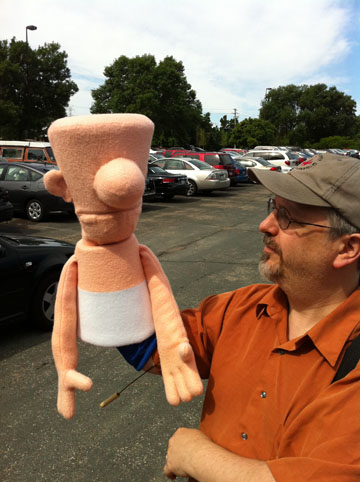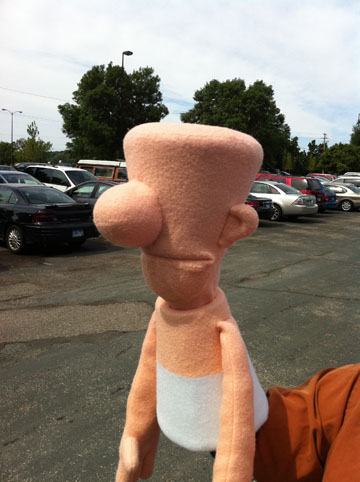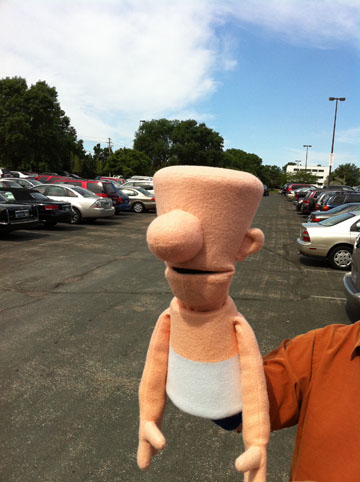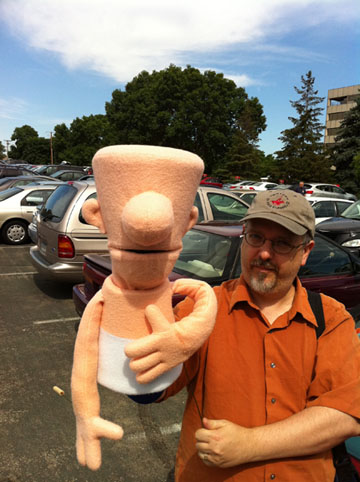 By the way, "The Matt Puppets" is an obscure 1980s musical joke. Those of you who know, will know.
Muskrat out,
PREVIOUS RAMBLINGS: