It's an understatement to say I'm ridiculously grateful for the many, many folks who are generous with their time and donations, helping make my now-annual Insane Charity Bike Ride meet its fundraising goals.
Prime example – Neil Gaiman wrote an utterly delightful limerick,  just for supporters.
Last year I illustrated it, and backers received it as a mini-print. Here it is, by the way (Neil's wit is too wonderful not to share with the world):

This year, the Neil Gaiman limerick will be included in the downloadable coloring book that's available with any donation to Insane Charity Bike Ride 2016!
But it gets better!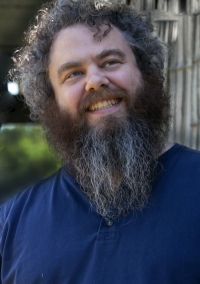 Pat Rotfuss has written three limericks to help the ride, and I'll be illustrating at least one of them, which will be made into another mini-print, and sent to all backers of the 2016 ride at the $20 or greater level!
The Pat Rothfuss mini-print will also be included in the coloring book, so all supporters will receive it! But if you back the ride at the $50 level or higher, your mini-prints will be signed by Pat himself! (Also me, which is possibly a little less exciting. But…PAT!)
Here are Pat's limericks. Again, they are just too good not to share:
PAT ROTHFUSS LIMERICK THE FIRST
There once was a man from Wisconsin
Who rode with a duck on his head
Though it gave some folk pause
It was for the good good cause
Of getting folk their daily bread
PAT ROTHFUSS LIMERICK THE SECOND
There once was a man from Wisconsin
Unnaturally attached to a duck
In this world full of woe
It's nice quite nice to know
That people out there give a buck.
PAT ROTHFUSS LIMERICK THE THIRD
A cartoonist explained his desire.
The people online understood.
With their friend John Kovalic
The geeks did all frolic
And together they did a great good.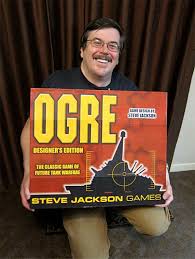 Not gonna lie – it's definitely some kind of magic, having folks like Neil and Pat helping you out, alongside with many, many more.
And there are lots more limericks I haven't even gotten to, yet. Like this gem, from Steve Jackson (of Steve Jackson Games fame – you know: Ogre; Munchkin; GURPS; Illuminati: etc, etc, etc.) himself:
I went on a bike ride bucolic
With John "Mister Duck Hat" Kovalic.
Reaching ludicrous speed
to help people in need
as the duck and the muskrat did frolic.
Am I mostly pleased that nobody rhymed "Kovalic" with "Alcoholic"? POSSIBLY.
But that said, who knows? If we hit $20,000, maybe I'll illustrate all three of Pat's limericks, and include them in the coloring book, along with Neil and Steve's, and others.
Main point, anyway, there's only a week left before I get on a bike and start peddling a very long, very hilly bike route for a very worthy charity.
Every little bit really does help – even if it's only spreading the word!
As I tweeted out the other day…
.@ChaosChild Duck and Tentacles are readied to go. Because you people are monsters.

Generous, caring monsters. pic.twitter.com/zLH75ThyPI — John Kovalic (@muskrat_john) September 11, 2016