The Last Insane Charity Bike Ride Update: Tour De Duck 2014 – IT'S BIKE TIME!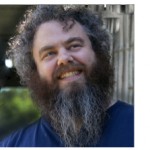 OK, guys – with four days to go until my 60-mile charity bike ride, we blew past $10,000 raised! This is, to put it bluntly, stupefying. And there's still time for you to make a donation/pledge!
The Bike the Barns ride raises critical funds for the CSA Fair Share Coalition, – a Madison-area charity, linking Community Supported Agricultural farms with local low-income households – in essence supporting both farmers that produce great, healthy food, AND families that need this food.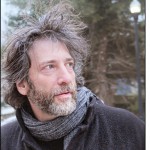 It's a cause I'm proud to support, and the fact that the Army of Dorkness got behind me in a huge way this year is just ridiculously awesome.
SPEAKING Of ridiculously awesome
 If you support my ride (and there is still time to do so), you'll be getting a limerick from Pat Freaking Rothfuss yes THE Pat Rothfuss and (BREAKING NEWS) Neil Freaking Gaiman yes THE Neil Gaiman. These limericks may have something to do with a bike. And a duck. And you and a few other folks will be the only people to see them! It's not like me to rave about this – by which I mean it is very like me to rave about this – but HOW COOL IS THAT?
Not only that, but  the Doubleclicks yes, THE Doubleclicks will set Pat's and Neil's limericks to music! Look – don't wanna repeat myself here, but HOW COOL IS THAT?
BUT WAIT, there's more! You'll also get limericks from bestselling authors  Chuck Wendig, C. Robert Cargill, Matt Forbeck, Anton Strout, Brian Keene, Andrew Hackard,  Bill Corbett, Lester Smith, Gail Simone, Joseph Scrimshaw, Andy Ihnatko, and others, yet to be announced. HOLY SHIT GUYS! I just re-read that list! If I smoked, I'd need a cigarette, right now…
BUT WAIT, there's STILL more! I and other cartoonists will be illustrating these limericks.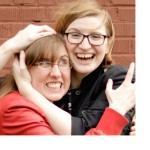 BUT WAIT, there's STILL YET EVEN more! You'll also get THE SADLEBAG OF HOLDING, currently consisting of pdfs of:
WILD LIFE, THE CARDINAL COLLECTION – Carson the Muskrat's first comic strip, from my college days.
A BRIEF HISTORY OF GAMING – Dork Tower #34
DR. BLINK #1 by me, Chris Jones and Melissa Kaercher
The Dork Tower LORD OF THE RINGS SPECIAL
DORK COVENANT, the first Dork Tower trade paperback, 160 pages of dorky fun!
EMBRACE THE SQUEE – the very, very geeky coloring book I created for this ride, last year.
SNAPDRAGONS #1 by John Kovalic and Liz Rathke (added August 29)
UPDATE: A SOOPER-SEKRIT SURPRIZE FROM 9th LEVEL GAMES – Publishers of Kobolds Ate My Baby
UPDATE: the Matt Forbeck novel, "DANGEROUS GAMES: HOW TO PLAY

" –

ummm, holy spit!
Not only THAT, but if you pledge $15 or more (PLEASE pledge more),you'll get a VERY limited-edition authorized Munchkin Postcard of ONE GOOD DEED, which I'll sign, letting you start one game at Level 3!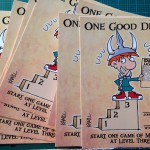 And if you pledge $200 or more, you get a piece of original Munchkin card art, from either Munchkin Legends or Legends 2 or 3. I don't sell Munchkin art, so this is pretty much your only way to get an original card drawing!
I'll randomly choose five folks who *haven't* pledged $200 of more, so that everyone has a chance to get some Munchkin card art!
Also I'll be doing the ride with a Duck of Doom on my head and plush tentacles strapped to my bike as originally promised NEVER FORGET THAT!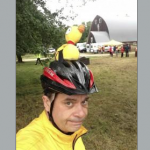 To say nothing of the fact that Republican Dalek will be live-mocking my entire ride on twitter. Possibly drunkenly so!
AS MY FOLLOWERS AND UNTAPPD BEER FRIENDS CAN SEE, I AM ENGAGED IN ROCKY-LEVEL TRAINING TO LIVE TWEET @muskrat_john'S UPCOMING BIKE RIDE!

— THE REPUBLICAN DALEK (@RepublicanDalek) September 11, 2014
So there you go. This is the last update for my Insane 60-mile Charity Bike Ride. Sunday, it's almost ride time.
ALMOST, but not quite. If you'd still like to support this great cause and/or get the swag mentioned above, YOU STILL HAVE TIME! I know, right?
I can't thank you all enough for the support for this.
You guys are the best.
— John