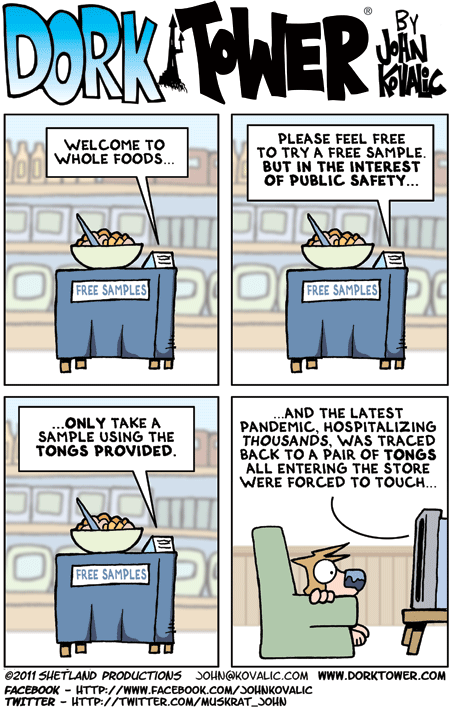 Sorry for only Tuesday and Thursday DORK TOWERs this week. Thinks are so insanely busy here. Plus there's some fun in Madison these last few weeks. You may have heard.
I'm keeping all politics off of DORKTOWER.com. However, I'm now doing some more editorial cartooning that can be seen if you follow my Twitter Feed or Facebook page. DO NOT GO THERE if you just want Happy Cartooning John. Stay here. BUT IF YOU MUST CHECK THEM OUT, be warned…I do not think Wisconsin's Governor is the Bee's Knees.
Just sayin'. So anyway. No more politics on DorkTower.com. Go elsewhere. I hate politics as much as you do, and I *hate* that I had to get back into editorial cartooning…
Just when I thought I was out…they pull me back in!
Damn you, governor!
THAT'S ALL I'M SAYING ON THAT! Here, anyway.
OK. BACK TO MUSKRATS!!!!
John