The Colors of Ackbeer!
Thanks to Steve Hamaker, cartoonist and award-winning colorist, plus all-around great guy, Admiral Ackbeer now looks super-spiffy!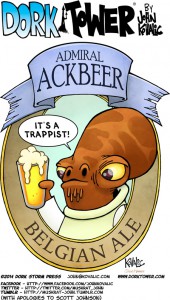 Here's my original version: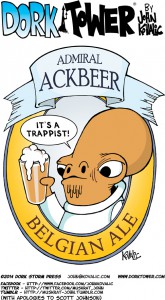 Color theory has never been my thing. Coloring has never been my thing. The colorists I work with are like alchemists, to me.  Magical alchemists. Possibly with fairy wings. Riding unicorns, at the very least.
Thank you, Steve!
— John