GUYS!
(I seem to start off a lot of posts that way, these days. I can't help it. There's SO MUCH fun news!)
GUYS!!!
Announcing DORK TOWER ZOMBICIDE!!!
ZOMBICIDE Season Three is approaching the two MILLION dollar mark on Kickstarter, and they asked me to do a Special Guest Survivor pack for the game.
HOLY MOLE did I have fun drawing the Dork Tower crew as Zombie hunters!
This will be a spacial add-on pack you can purchase, as part of the Kickstarter. I'm not sure what the availability will be afterwards, so if you ever wanted a muskrat driving a Universal Carrier, now's your chance! The Kickstarter ends in three days!
Here are the drawings they'll be basing the  minis off of: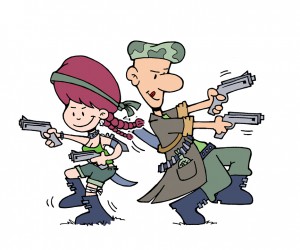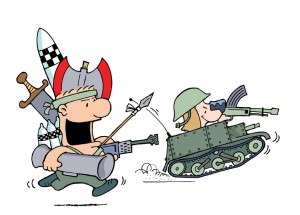 (And yes, I did draw Matt and Gilly together, and yes REASONS!)
I love my job!