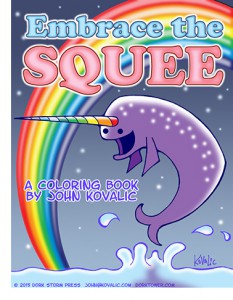 You may remember that last year, I went on an insane 70-mile bike ride. For charity.
Mostly you may remember this because I keep reminding you about it. Over and over and over.
You guys helped me raise an insane amount of money at Bike the Barns, to benefit the Fair Share CSA coalition. I had hoped to raise $2,000, in the end you all pushed it past $4,000.
On my end, I said I'd make a  Very Geeky Coloring book, for anyone who donated, along with a Munchkin certificate to anyone pledging $10 or more, letting them begin a game at Level 3. (This is Steve Jackson Approved, by the way)
Well…the coloring book is here! And I'm hoping the Munchkin certificates get to press next week, as well.
So here's the deal – if you supported either my Bike theBarns ride, OR the drive to raise funds for water tanks for that orphanage in Haiti, drop me a line at john at kovalic dot com, so I can check you off the list. In return, I'll send you your code for a free download of Embrace the Squee.
If you didn't donate, but would like a copy, they're available for sale, with 100% of the proceeds going to charity! And I hope to update it from time to time, making it even geekier.
And you know what's great about doing a coloring book? Well, yeah, the money raised for charity. That's the big one. But also…people send you pictures of their kids, coloring it!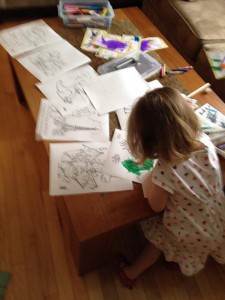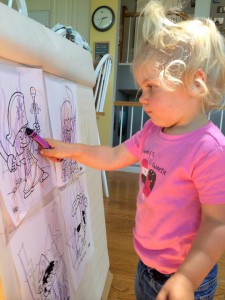 I couldn't be happier!