My pal Brett Myers suggested this idea to me, a few years ago. I still love it, and I cry silent but tasty Foodie tears that the folks who make my T-shirts didn't want to make it an actual, honest-to-goodness T-shirt-for-sale. I mean, c'mon! There MUST be ten or twelve people who are into Michael Pollan and zombies. But there you go.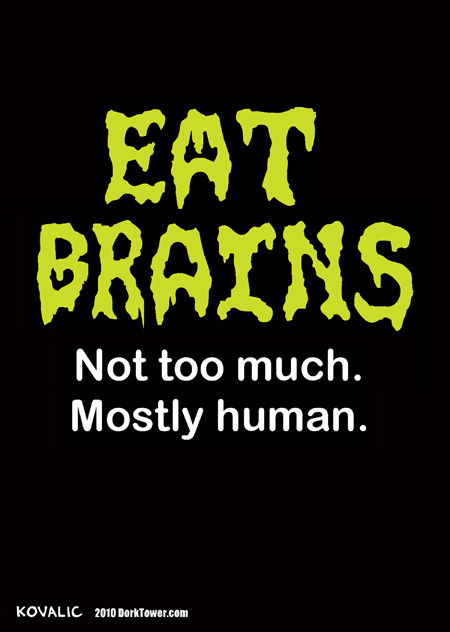 Speaking of incredibly obscure graphics, here's something I did up for Bill Corbett, on Twitter. But really, doesn't it apply to all of us? Really?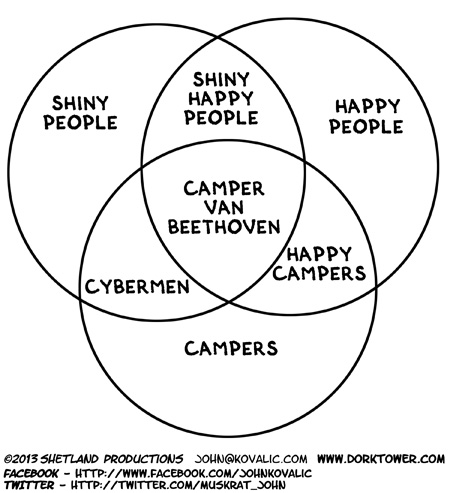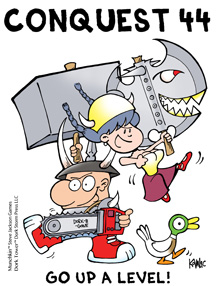 Lastly, I'll be at ConQuest, in Kansas City, Memorial Day weekend, May 24-26. I'm very much looking forward to this, and not merely because I'll be having barbecue for dinner every night. And lunch. And possibly breakfast.
Here's my tentative schedule. I'll post again when things are confirmed:
Friday 1800-1900: Win, Lose, or Draw (Monarch)
Friday 1900-2000: Opening Ceremonies (Royal Ballroom)
Saturday 1500-1600: The Future of Gaming (Imperial)
Saturday 1700-1800: The World of Munchkin, Dork Tower and Apples to Apples
Saturday 1800-1900: Reading/Autographs (Salon C)
Sunday 1000-1100: Self Publishing Not a Gold Rush (Embassy)
Sunday 1300-1400: Writing Humor (Embassy)
Sunday 1700-1800: Closing Ceremonies (Royal Ballroom)
I should also have a copy of ROFL! on me, as well as Double Feature, a tremendous movie game I'm helping with. And I note many games of Munchkin and Chez Geek are on the convention schedule…