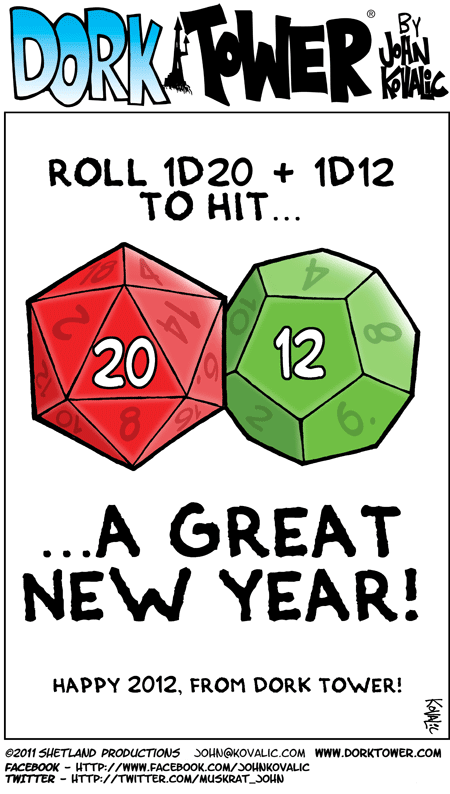 A NOTE TO NEW READERS ABOUT THE CURRENT DORKTOWER.COM ARCHIVES:
I hate those click-thru full-page ads more than you can possibly know. Read all about it here: http://www.dorktower.com/2011/11/22/muskrat-ramblings-november-22-2011/

Also: the archives are broken. VERY broken. We're working on it. In the meantime, I hope this helps out at least a little:
The entire archives, with links, earliest to latest – https://serialist.net/archive/1159
The first strip itself can be found here: http://www.dorktower.com/2001/01/01/comics-archive-1/

Changes coming as soon as possible. Honest.