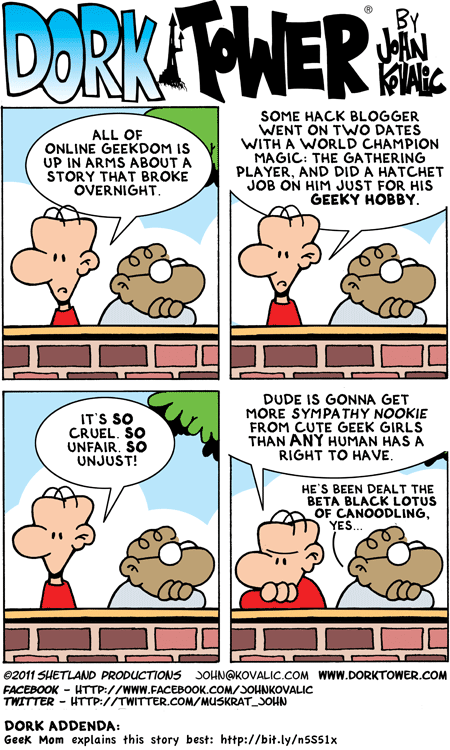 HERE'S A LINK TO THAT GEEK MOM ARTIVLE, EXPLAINING IT ALL.
A NOTE TO NEW READERS ABOUT THE ARCHIVES HERE:
Someone wrote in to let me know that the link to the first strip is broken, and the archives on DorkTower.com are, and I quote, "crap."
While I should take some umbrage from having my archives called "crap," I do, indeed, realize they are crap. And we're working on it. REALLY REALLY hard. 🙂
We're getting tons of new readers, and I'm SO very worry about the state of the archives and the links. In the meantime, this should help you:
The entire archives, with links, earliest to latest – https://serialist.net/archive/1159
The first strip itself can be found here: http://www.dorktower.com/2001/01/01/comics-archive-1/

In the short term, I hope this helps.
In the long term – THINGS ARE GONNA BE SO MUCH BETTER!