COVER ART ARCHIVE
Dork Tower Covers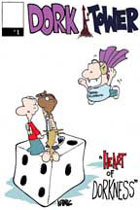 Dork Tower #1
Corsair Publishing
July 1998
Cover by John Kovalic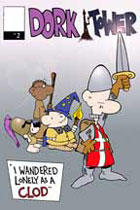 Dork Tower #2
Corsair Publishing
October 1998
Cover by John Kovalic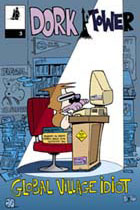 Dork Tower #3
Corsair Publishing
January 1999
Cover by John Kovalic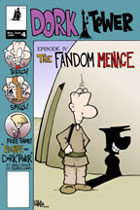 Dork Tower #4
Corsair Publishing
May 1999
Cover by John Kovalic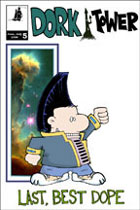 Dork Tower #5
Corsair Publishing
July 1999
Cover by John Kovalic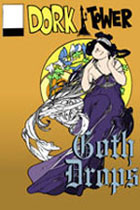 Dork Tower #6
Corsair Publishing
October 1999
Cover by John Kovalic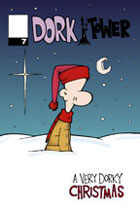 Dork Tower #7
Corsair Publishing
January 2000
Cover by John Kovalic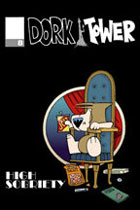 Dork Tower #8
Corsair Publishing
March 2000
Cover by John Kovalic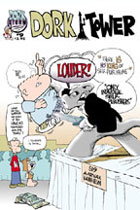 Dork Tower #9
Dork Storm Press
May 2000
Cover by Dave Sim and John Kovalic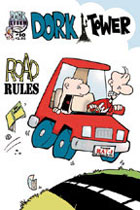 Dork Tower #10
Dork Storm Press
July 2000
Cover by John Kovalic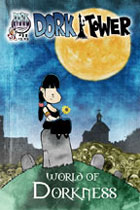 Dork Tower #11
Dork Storm Press
September 2000
Cover by Reed and
John Kovalic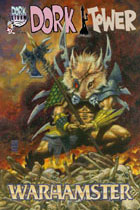 Dork Tower #12
Dork Storm Press
November 2000
Cover by Raven Mimura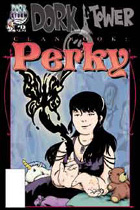 Dork Tower #13
Dork Storm Press
Cover by Aaron Williams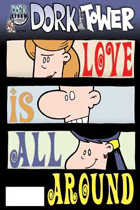 Dork Tower #14
Dork Storm Press
Cover by John Kovalic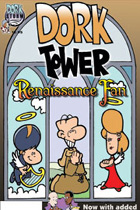 Dork Tower #15
Dork Storm Press
Cover by John Kovalic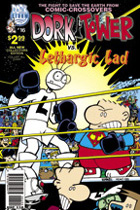 Dork Tower #16
Dork Storm Press
Cover by John Kovalic and Greg Hyland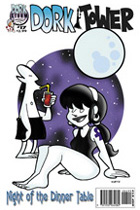 Dork Tower #17
Dork Storm Press
Alternate Cover by Scott Kurtz (1 of 2)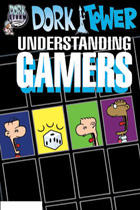 Dork Tower #18
Dork Storm Press
Cover by John Kovalic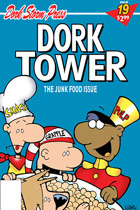 Dork Tower #19
Dork Storm Press
Cover by John Kovalic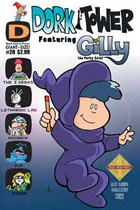 Dork Tower #20
Dork Storm Press
Cover by John Kovalic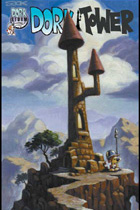 Dork Tower #21
Dork Storm Press
Cover by Steve Sack
Covers That Didn't Make It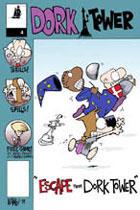 Could have been
Dork Tower #4
At the last minute, I just decided a Star Wars parody cover would work better. (I also knew that the phrase "The Fandom Menace" would probably be used quite a bit, and I just wanted to be the first on the block).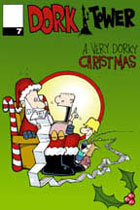 Could have been
Dork Tower #7
I drew this cover in Los Angeles following the San Diego Comicon, 1999. I was just never really happy with it. I think the final version is much more elegant. This drawing
*did*
end up on the Christmas 1999 cover of the Comic Shop News, however.