DORK TOWER has been running in Game Trade Magazine for well over 100 monthly issues, now.
This month, based on the strip, I created a "For Your Safety" poster, that stores could pull out and hang up.
In case you don't want to rip up your Game Trade Magazine, or should you want more than one poster, here's a higher-res downloadable PDF that you may print out and use:
(You'll need to click the link, not the image, to get the pdf).
This is an 8.5 x 11″ image. For the United Kingdom, here's an A4 version: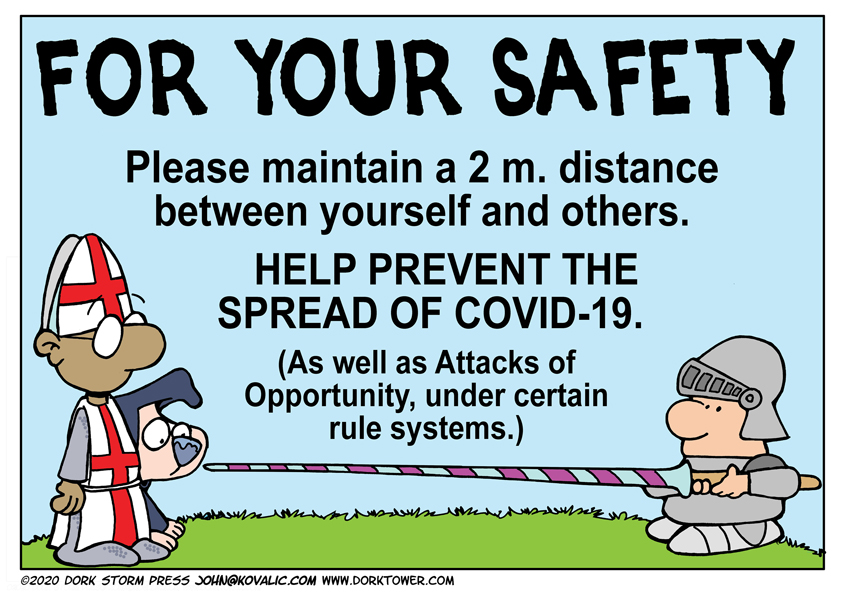 Stay safe, be well, and prevent Attacks of Opportunity by Covid!