Sorry nothing went up on the site last week. The family (the Lovely and Talented Judith, Daughter, Age 7, and I) flew back from Spain Wednesday, after having visited my folks in Malaga. I assumed I'd be able to get a couple of comic strips up once we got home, but I assumed incorrectly.
I had a post all typed up and ready to go for Friday, about the saga of our lost luggage (if you follow me on Twitter, you'd have kept abreast of the increasingly bizarre situation). But it was mostly an angry, jetlag-y post, and anyway, our luggage finally turned up on Saturday. True, almost a fortnight after checking in to our flight. But isn't the world angry enough anyway, these days?
So let's try some good news, instead.
REASONS TO BE CHEERFUL, PART THREE
PART ONE: The trip to Spain. Look, it wasn't as relaxing and stress-relieving as I'd hoped, but it was still a flippin' trip to Spain. I realize I'm supremely fortunate to live this kind of life. I got to see my parents, while Daughter, Age 7, got to see the sea for the first time. In fact, the words "Catching a wave" have now entered her lingo. (Even though she caught several waves, I'm not sure how she picked up on that particular phrase, what with being in Spain and all.)
Also, hey! This was the first time I've been to Spain in the Summer since I started taking an active interest in Gazpacho, three or four years ago. I'm very glad to report that I finally tried the Real Thing in Andalucia, and that the Cook's Illustrated recipe I've been relying on all results ion something pretty authentic. There's not much I crave more than enablement, and this was Gazpacho Affirmation in the extreme.
PART TWO: I spent a good part of the weekend signing almost a thousand things – postcards, mini-prints and bookmarks, all of which will be going out to Bike the Barns 2015 Backers Very Soon, along with assorted badges and pins and Original Munchkin Art. I mail everything to David Michael, the King of Fulfillment, tomorrow, so if you backed my 2015 Insane Charity Bike Ride, you should be receiving goodies soon. You have both the patience and generosity of a saint, and I promise you that plans are underway to make sure the 2016 Insane Charity Bike Ride swag goes out a lot sooner.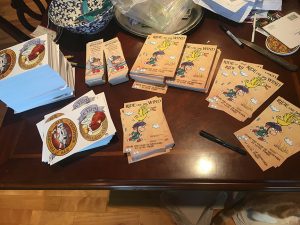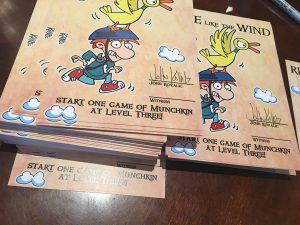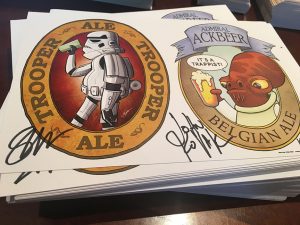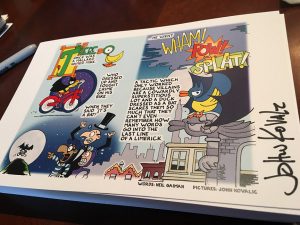 PART THREE: Today's been a thoroughly productive day, as I switched on the FREEDOM app first thing in the morning, and it's been running ever since. The app essentially blocks you from going online. And I love it. I'll be using it every day this week, and reporting back, but right now, it's been great. I miss my Twitter pals, but honestly, I think everyone's going to be a lot happier if I spend my time drawing Dork Towers rather than cruising Facebook or trying to figure out Snapchat.\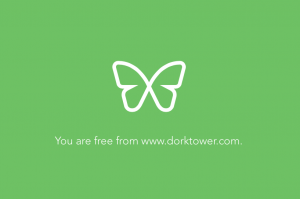 Another benefit of going offline during the daytime, is that the news is pretty awful, these days, and I'd rather miss it, for a bit. The world seems plenty angry and divided, and I'm not sure me going down the various rabbit holes of my own personal Internet Echo Chamber is going to do me (or you) much good.
So anyway, I'm back from a bit of a break, and those are three of my Reasons to be Cheerful today.
– John