Daughter, Age 4, adores her daycare.
It's a very spiffy place, and wifey and I likewise love it enormously. It's also just over a mile away from my studio, and fifteen minutes out of downtown Madison. So while technically it's on the other side of town from our house, Madison is not a very big town, and wifey and I were headed in that direction anyway.
But back to the point: Daughter, Age 4's classroom has this bear called "Brownie." He seems a decent sort, and every weekend, a different child gets to take him home, and come up with a story about their adventures with Brownie.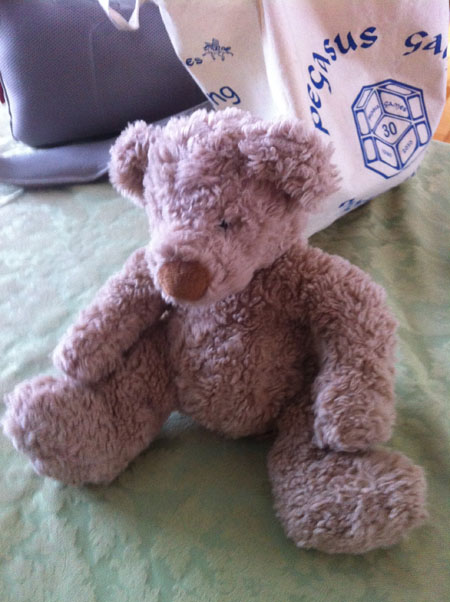 A couple of weekends ago, it was Daughter's turn. And the Wifey suggested that, instead of simply taking photos, I illustrate our delightful child's story.
Obviously, this was a wonderful idea. Equally obviously, if I turned it down, I would have instantly become the Worst Father on the Planet.
Anyway, Brownie stayed with us a bit loner than he should have, as I was deep into Munchkin Pathfinder deadlines, to say nothing of the Kobolds Ate My Baby Kickstarter. But yesterday, at last, I was able to relax a bit, and sit down with Daughter and help her with her story.
So here it is: our first real Daddy-Daughter collaboration.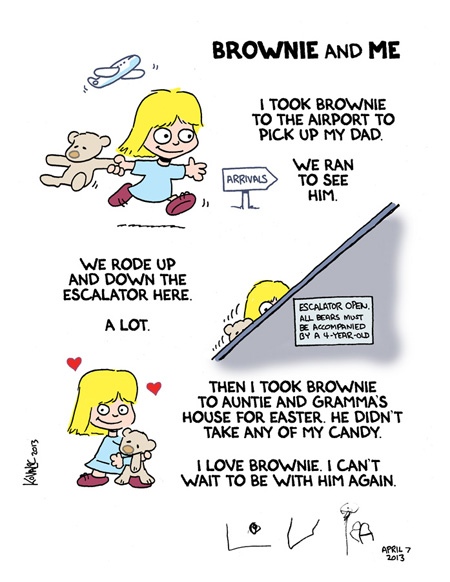 I also drew a Brownie that kids in her class could keep and color.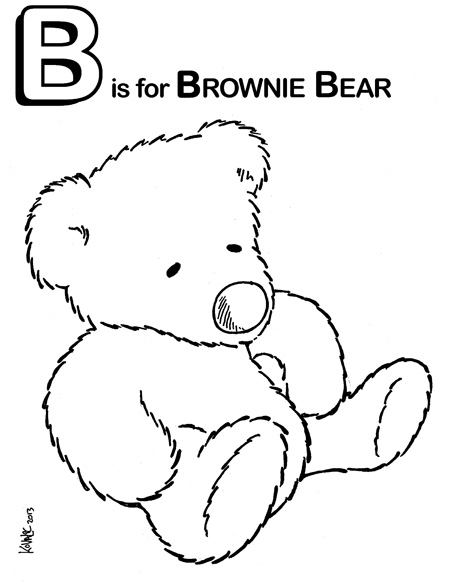 Anyway, if you know a kid who'd like to color a very brown teddy bear, you can download the PDF by clicking here.
Alternately, you can download a high-res JPG by clicking here.
In either case, it was a delightful Sunday morning, and all of us at the House of Muskrat wish Bownie well in his future travels.
***
OH HEY LOOK what was in the background of last week's episode of GRIMM (NBC)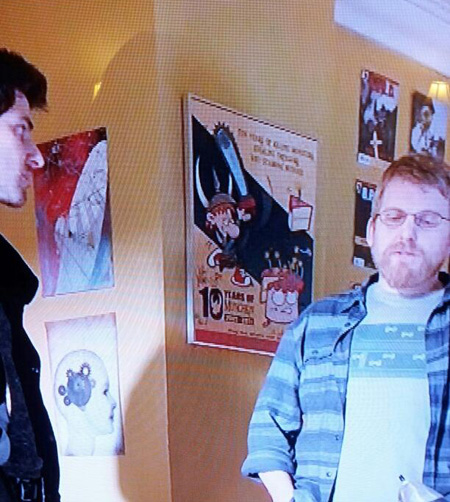 It's even one of the signed, limited-edition posters. I drew a Duck of Doom on it.
They should have known that they were doomed!
— John