From time to time, folks send me fan art. Not sure why they do, but I always get a kick out of seeing other artists' and readers' take on my characters.
Here's a really terrific piece by Jason Janes and Phil Gavigan: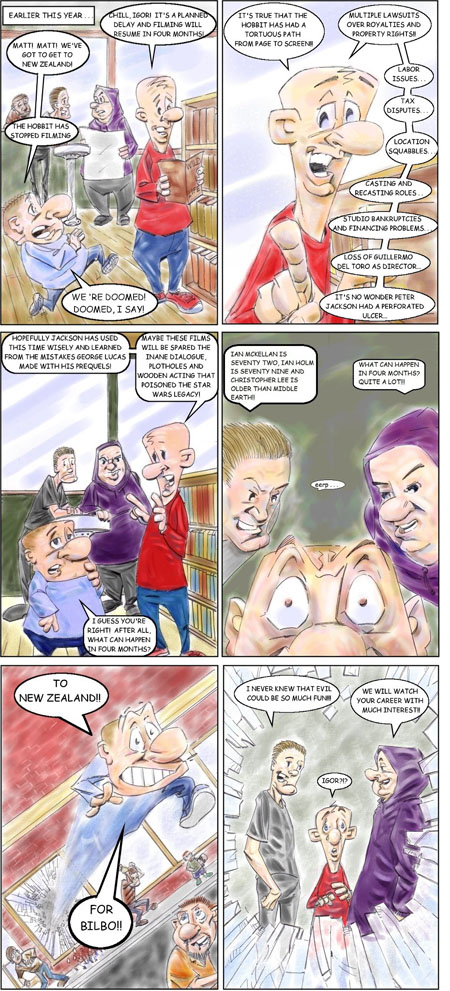 Click on the image (OR CLICK HERE) to see a larger version of the strip. It's quite lovely, in a disturbed sort of way (Igor's eyes…IGOR'S EYES!!!!).
Thanks for the terrific piece, Jason and Phil! And if you get a chance, check out this preview of an upcoming comic of theirs.
If anyone wants to see their fan art here, just send it to me at john@kovalic.com. At some point, we'll get an actual section up for this kind of thing!
Keep those cards and letters coming!