Muskrat Ramblings
Sketchy Stuff
posted by John

I haven't posted any of my warm-up sketches, recently. Sorry about that.
Here's yesterday's. I like it enough that I've started turning the idea into a proper print.
CINDY-LOU WHO, The Doctor Who's No More Than Two: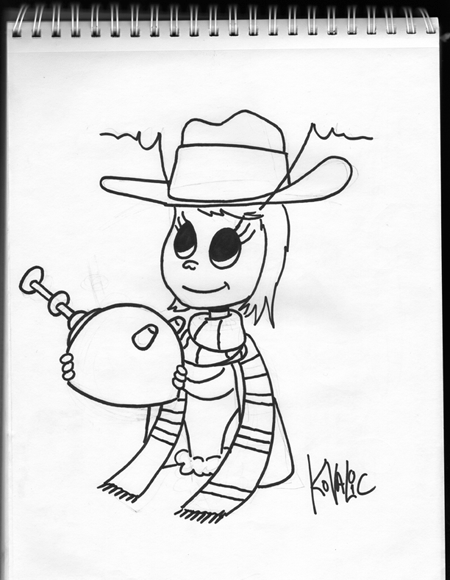 As always, if you'd like the originals of these sketches, they're $45, postage included. Add $5 for overseas shipping. Paypal gladly accepted.
SPEAKING OF SKETCHING…
As is often the case, I think the sketch I did of Matt Smith for Monday's cartoon turned out better than the actual finished drawing. I believe other cartoonists know the frustration of this, when it happens. I've got no idea how the Doctor's cowlick grew to such proportions on the final, but there you go…
By the way, as happy as I was with how the original sketch turned out, you have NO IDEA how hard it is to find photos of Matt Smith in profile! Seriously. I think I came up with about two, out of 100 Matt Smith pics overall.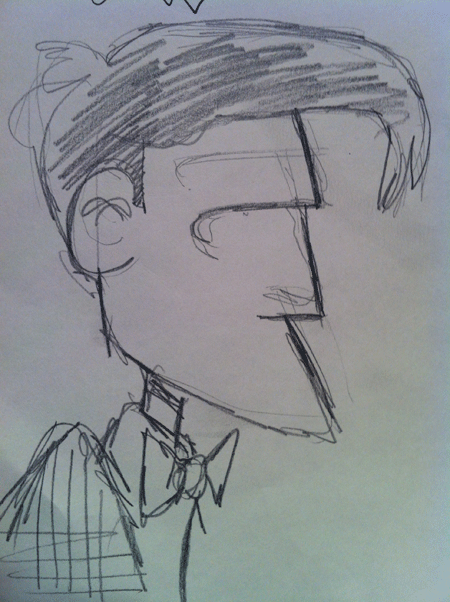 How it turned out (good…but not AS good, I feel).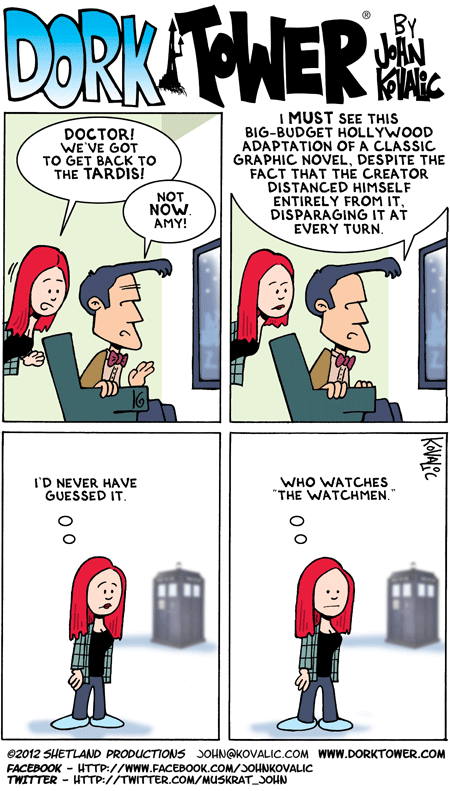 Anyway, I still love the first sketch of Matt. I'm no great caricaturist, so those few times I think to myself that I've managed to capture something, I'm happy.
Possibly I'll turn the sketch into a larger painting – albeit a stylized one – or a print, as well.
But I have a sketch now. Sketches are cool.