Muskrat Ramblings
A League of their Own
Posted by John
The Madison Mallards begin their 2010 season tonight (weather permitting).
Each year for the last four years, team manager-and-now-president Vern Stenman's asked me to do a cartoon for the program book. I've been more than happy to oblige – I'd call it "ecstatic," actually. The lovely and talented Judith and I adore the Mallards, and getting to do something for them in an "official" capacity is quite a thrill.
So in celebration of summer, minor-league baseball, opening day, and fresh strawberries at the downtown farmer's market, here's a bonus cartoon today: my Mallards strip, 2010.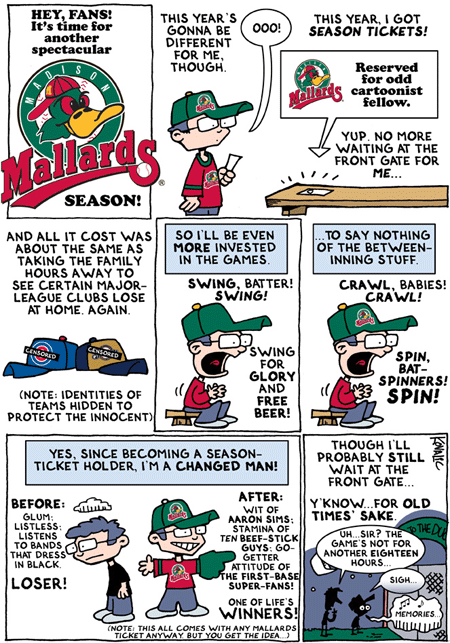 See you at the ballpark! You see, I'VE GOT SEASON TICKETS!