Muskrat Ramblings
The Hat Is a Lie!
Posted by John
Just time for a short note of GREAT concern.
I only now realized something.
You know those Wisconsin 'Cheesehead' hats you see at Packers games? You know: these. Or THESE: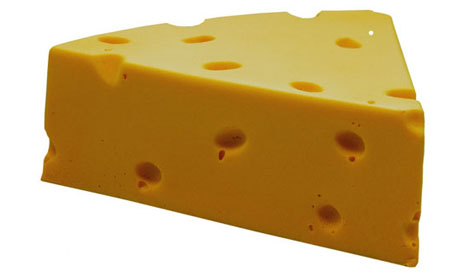 I've lived in my adopted, cheddary homeland for just about 25 years now, and it suddenly hit me…
Cheddar has no holes in it!
Swiss cheese isn't yellow!
At best – at BEST – Gruyere is off-white, and has SLIGHT holes in it. AT BEST!
This is no cheese known to mankind of this unholy yellow/hole-y nature! Certainly no cheese native to Wisconsin's fair shores. In other words…
OMFG: THE HAT IS A LIE, people! THE HAT IS A DAMNABLE LIE!
Oh, Wisconsin…your great ambassador of drunken football revelry and frat-house impertinence is nothing but a lie.
I hang my head for thee.
Be…ashamed.
Be ashamed.
*****
For some reason, DorkTower.com coughed up a few dozen "Contact John or Webmistress Cat" messages it had been sitting on for a while. All at once.
Many of which said "about one in four of the cartoons in the archive have broken links."
I think that has something to do with the site suddenly becoming very case sensitive. I'm not entirely sure about this, but I have my suspicions.
Anyway, we're working on it as best we can. And maybe one or two other, bigger changes for the site.
And you know what else?
HEY! Look over THERE!
THE HAT IS A LIE!!!!