MUSKRAT RAMBLINGS
Out From Under The Box
Posted by John
Traditionally, January is Hell Month for me at Out of the Box Games, as we try and get anywhere from four to six new games ready for the New York Toy Fair, in mid-February. The six weeks of ass-kickings didn't really help, deadline-wise, either.
I mean, don't get me wrong – this is still a TON of fun, and I'm incredibly fortunate to get to do what I love for a living. But January is just a time when I'm usually chained to the desk – and not in a kinky hawt "furry" kinda way. Still, I think the Big Crunch ™ is finally done, at last – fingers crossed. From here on out it's fine-tuning and making prototypes.
Here are a few things I've been working on:
Aliens. LOTS of aliens, robots, stars and planets, for a really cool game about finding aliens, robots, stars and planets. A board may end up looking something like this: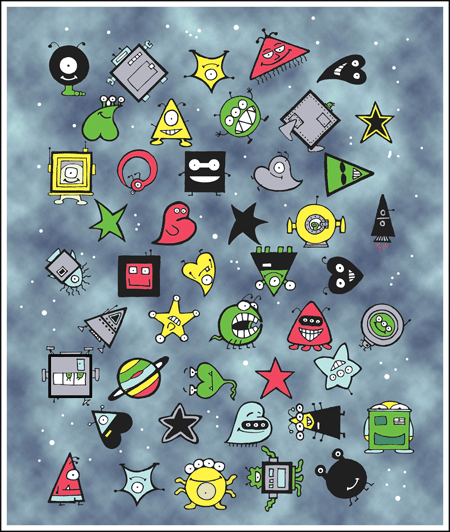 Without the background, though, I think it would also make a nifty design for a bed cover, if a kid has the right Geeky parents.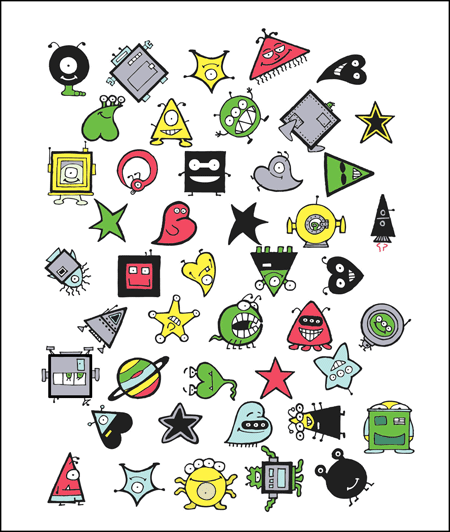 Also: someday you find yourself drawing slugs…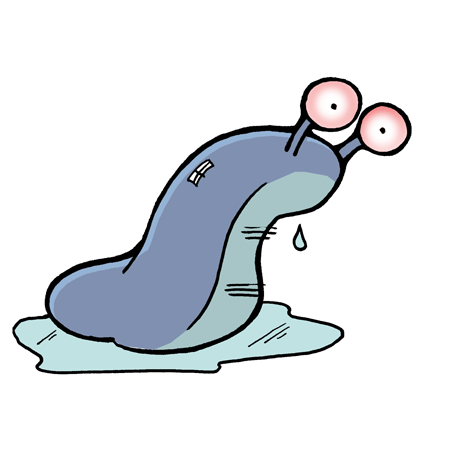 And some days, you find yourself drawing SLUGS! F'YEAH!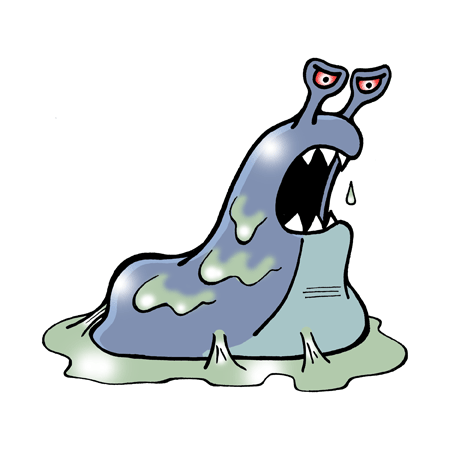 Hope to come up for air soon. 🙂