A Rather Important Client ™ asked me to do a Holiday Card for them. Something that would go to every studio head in Hollywood, amongst 750 others.
Here are six ideas I sent along. Guess which one they chose? Answer tomorrow (unless you keep up with my Facebook or Twitter accounts, in which case you already know the answer…)
Idea the First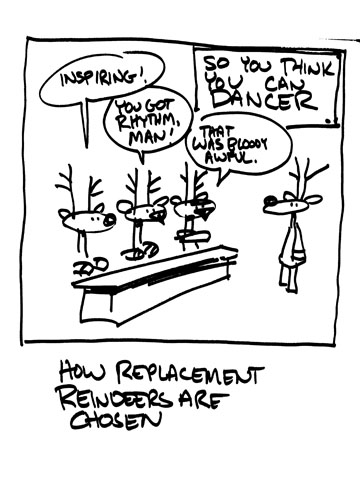 Idea the Second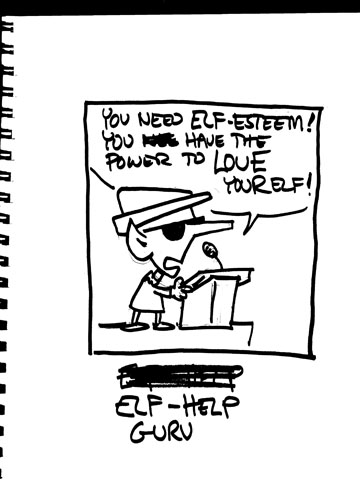 Idea the Third: the lamest, IMHO
Idea the Fourth: The sickest.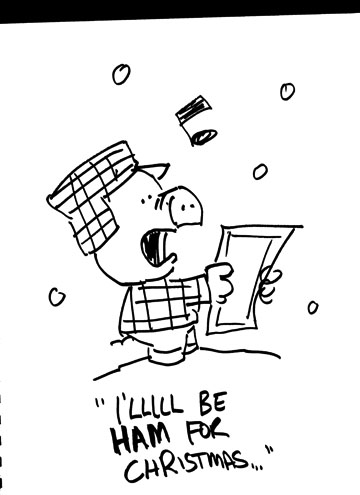 Idea the Fifth: the Weirdest (to me, anyway)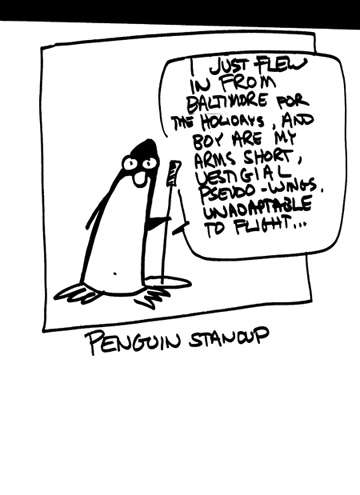 Idea the Sixth: OK, now we're gettin' OBSCURE…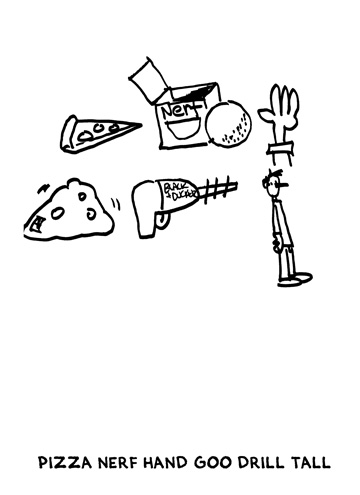 "Pizza Nerf Hand Goo Drill Tall." "Peace On Earth and Good Will To All." Geddit? Geddit? Ahem.
HAPPY HOLIDAYS, EVERYONE!