I'm still shocked – SHOCKED – that I enjoy Top Chef as much as I do. Compared to the clusterf**k that is "The Next Food Network Star," however, it's absolute Peabody-winning Must-See-TV.
It will be interesting, this final battle between Richard and Stephanie. Let's hope neither slips up. I can't see Lisa even in the same league with the Blessed Ones. And from the Bravo blogs, it seems the insiders consider her a far less qualified chef, as well.
I just discovered Amuse-Biatch, a very snarky blog dedicated to Top Chef. Though ALL snarky websites sound the same these days (honestly, is there a Snark Style Guide or something?), it does have some fine moments.
With the judges strongly denying any producer interference in the selection process, I have to wonder why that disclaimer keeps running during the credit crawl: you know the one – "The judges bow to the over-lordly whim of the Producers. All Hail the Producers of Top Chef!" or words to that effect.
I've also taken to second-guessing the editing. It's so easy on a TV show to really make somebody look bad – can Lisa REALLY be that awful? Well, given her "You didn't congratulate me! Wah! Wah! Wah!" moment this week, I'm feeling less like it's the editing anymore, and more like "OMFG – she IS weaksauce Hell-spawn!"
I'm pulling for Steph – she's the Chicago native, and hence, the Kinda Local Kid Done Good. I thought Richard would be in this from the first episode. I'm sort of surprised he hasn't delved into his bag of high-tech tricks more often, in all honesty. But I do respect them both.
As Burt Bacharach would have said it (had he known the righteous anger we all must truly share):
What the world needs now,
is Lisa to lose.
Lord I hope that she
Makes another bad couscous…
****
Speaking of Amuse-Biatch, props to them for pointing out exactly what it is that makes judge Gail Simmons so…um…hard to ignore.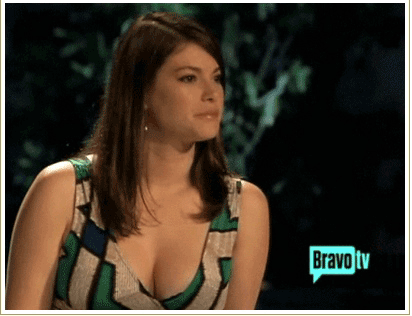 Dammit, what are we men so easily manipulated?
****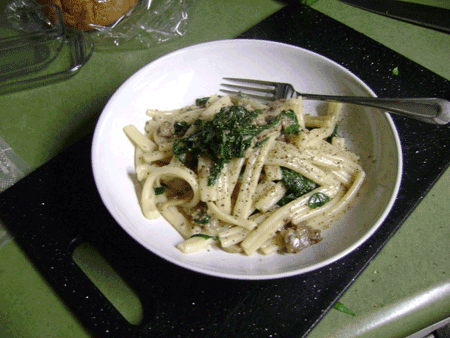 Fresh spinach is in season, and the best stuff around comes from Snug Haven Farms. So I came up with a quick pasta dish to use up some of what we've got left from last week's Farmer's Market – which is a LOT.
Mushroom, Spinach and Sausage Strozzapreti
(serves two as a main course; three as a first course)
8 oz. pasta (I used , but any short, quasi-tubular pasta should work well)
3 cloves large garlic, chopped or sliced thinly.
8 oz. Crimini or small button mushrooms, sliced
8 oz. fresh spinach, chopped
4 0z sweet Italian sausage (ie, one sausage)
1/2 cup grated or shredded Parmesan Reggiano
Butter and Olive Oil for sauteing
Salt and pepper to taste
This is a great dish for some of Maestri Pastai's regional shapes," like Capunti or Cavatelli. The Strozzapreti I had on hand was perfect. But any short, possibly tubular pasta should do. Basic penne pasta, for example.
The technique was simple, more common to a stir-fry than a classic pasta sauce.
The pasta takes about 12 minutes to cook to al dente. USE PLENTY OF WATER AND DO NOT OVERCOOK YOUR PASTA! Check it every thirty seconds after about ten minute mark. OH, FOR THE LOVE OF ALL THAT'S HOLY, a great sauce will NEVER overcome badly cooked pasta. What are you? The Freddie Krueger of Fettucini? This is the cornerstone of the dish: treat it like a loved one! A loved one you for some reason are BOILING, yes, but…
Ahem.
Sorry. Sorry. Anyway, during this time, you can complete the sauce.
Saute the mushrooms first with one and a half cloves of the garlic, in about a tablespoon of butter and two tablespoons of olive oil. Add freshly-grated pepper to taste, and a small pinch of salt. The Saute should take about five minutes. Remove from the heat and place them in a bowl.
Next, remove from skin and crumble the sausage. It should have a mince-like texture. Saute this for about four minutes, until crumbly and thoroughly cooked. Set aside with the mushrooms.
Finally, quickly saute the spinach in another tablespoon of olive oil, with the remaining garlic. Again, add a pinch of salt. Between one and two minutes is all this should need. Then turn the heat off, and add the mushrooms and sausage back into the pan.
Drain the pasta, reserving about a cup of the water on the side. Toss the pasta with the sauce, and add the cheese, stirring throughout. Add some of the pasta water to your liking (I generally go with about a half-cup, but this needs to be eyeballed rather than measured), stirring still, to create a creamier sauce and to avoid the cheese clumping together.
Serve immediately.
****
LJ user 'kiwiblogdotcom' took the picture of the stolen cover, and turned it into a wallpaper for iPhone/iPod touch users. Plus, it's crafted so the time/slide lock doesn't interfere with the picture, yet still look good on the small screen.
This is cooler than words.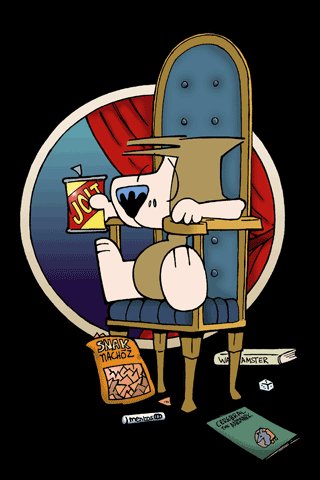 ****
I'm really loving the new Aimee Mann release, "@#%&*! Smilers." I'm finding it MUCH stronger than most of the critics are saying. It reminds me of a "I'm With Stupid," or "Whatever" in tone and feel. Nothing at all like "The Forgotten Arm," as most critics seem to be implying. A nice return to form, IMHO.
But then, what do I know? I also think REM's "Accelerate" is really starting to show it'll stand the test of time, too…I keep going back to it, waiting to tire of it, as some writers seem to be doing.
Nope…nope…it's just full of awesomejuice.
– John